EMQX Cloud Announces the Release of Serverless MQTT Service to Accelerate IoT Projects
Feb 16, 2023
---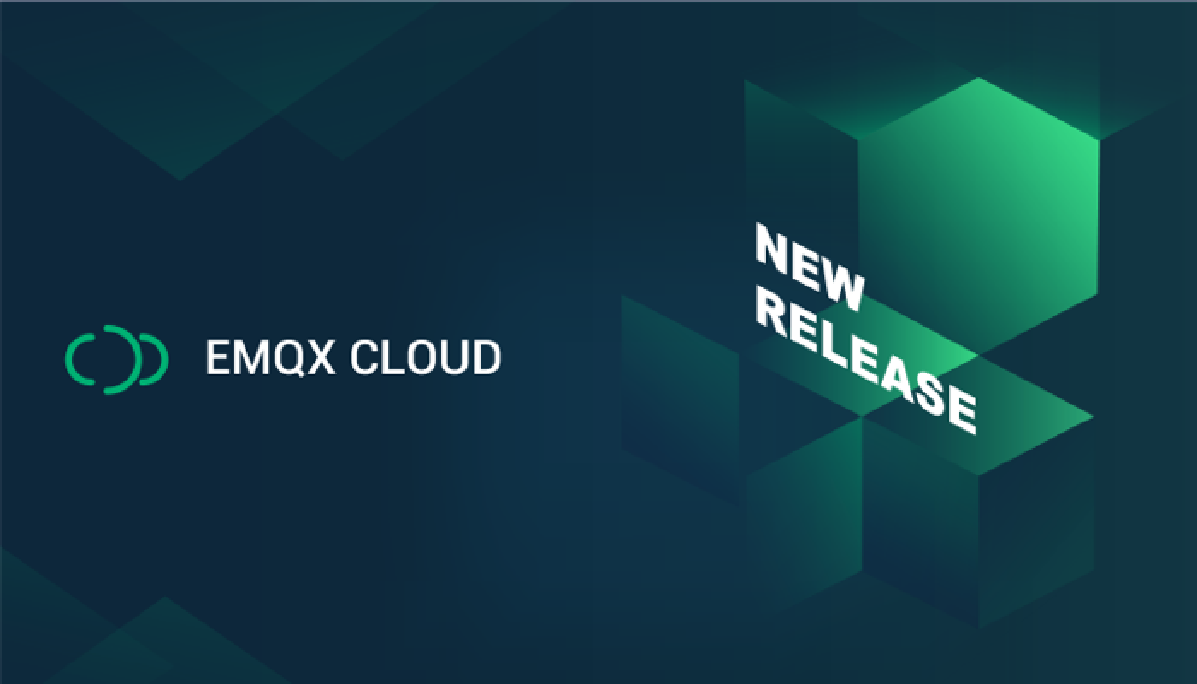 EMQ is excited to announce that its EMQX Cloud Serverless is available in Beta starting today. As a fully managed, serverless, cloud-native MQTT service, EMQX Cloud Serverless favors rapid delivery and constant innovation for IoT businesses. This new offering not only improves the time-to-market but offers optimal resource management, freeing up developers to focus all their efforts on IoT-powered business logic and product development, without being burdened by server deployment and operation. EMQ users now can successfully build their MQTT deployment in just 5 seconds. With a pay-as-you-go pricing model and autoscaling capability, users can grow their operations seamlessly.
EMQX Cloud Serverless offers a forever free monthly package of 1 million session minutes per month, equivalent to about 23 devices online for a month, making it the ideal choice for small and medium-sized IoT businesses and independent developers. The Beta-testing version is now open for free trials on the EMQX Cloud website, starting today until March 31, 2023.
Introducing a flexible multi-tenant architecture, your serverless MQTT service available in just 5 seconds
"Serverless" – as a cloud computing application development and execution model – was first mentioned in 2012 and gradually emerged as a key technology architecture that is redefining the way enterprises build, consume, and integrate cloud-native IoT applications. With the growth of cloud computing, serverless is regarded as the third generation of general-purpose computing platforms following virtual machines and containers.
Due to its capability to enhance agility and scalability, serverless addresses the problems of scaling on-demand computing resources. It emphasizes the lack of a specific server for users to manage, meaning that cloud vendors take care of the deployment and automatic scaling of servers, allowing users to focus on their applications only, taking away the responsibility of infrastructure provisioning.
EMQX Cloud Serverless, as a serverless MQTT service, offers a cutting-edge solution for fully automated building, deployment, and scaling of MQTT services. It leverages a clustered multi-tenancy architecture, as opposed to traditional single-tenant clusters. This innovative approach allows for more efficient utilization of service capacity through sharing across multiple tenants while maintaining complete isolation of each tenant's data and communication for maximum security. Moreover, well-planned configuration and limiting ensure that the high concurrency of any one tenant does not negatively impact the performance of others.
With its ground-breaking multi-tenant architecture, EMQX Cloud Serverless enables swift and efficient sharing of the created cluster, reducing the time required for cluster creation and deployment. In just 5 seconds, developers can establish a secure, scalable, and fully functional MQTT service.
Why is serverless MQTT service your optimal option?
Serverless MQTT service is a scalable and cost-effective solution for all stages of IoT development.
When you go EMQX Cloud Serverless, you can handle the system's restrictive capabilities by offering computing resources that scale up or down in real-time, which streamlines the development process and empowers developers to create automated MQTT services with ease and convenience.
With its flexible pricing model and automatic scaling feature, a serverless architecture could be the best match for the IoT development and testing phase:
For a typical scenario with 20-30 devices and normal message frequency and size, the cost is negligible, saving users from the expenses of infrastructure software. As the business grows and the number of devices increases, the service can effortlessly scale, eliminating the need for infrastructure migration and reducing overall costs.
*For more pricing details, please go to EMQX Cloud Serverless Plans & Pricing page.
Minimizing your IoT costs with forever free 1 M/month session minutes and a pay-as-you-go model
EMQX Cloud Serverless provides an economical option for IoT development with its pay-as-you-go billing model. It calculates usage based on the number of connected devices and online time. With a complimentary monthly credit of 1 million session minutes, equivalent to about 23 devices online for a month, projects with limited device usage can enjoy the service at a minimal cost. This adaptable pricing model also helps users save costs in situations where device numbers and traffic vary due to business changes.
In addition, EMQX Cloud Serverless offers enhanced user-friendliness with its ability to dynamically support up to 1000 devices concurrently, making it an ideal solution for development and testing phases, startups and medium-sized enterprises, as well as independent developers. With this level of support, users can develop IoT applications with greater efficiency and increased productivity.
Serverless MQTT service adoption is skyrocketing. Enjoy all the benefits of EMQX Cloud Serverless immediately!
There is no doubt, serverless architectures help organizations reduce cost, complexity, and GTM time, while offering superior scalability and latency.
From now until March 31, 2023, you can apply for our EMQX Cloud Serverless Beta limited-time free trial, with a limit of 100 devices. After that, you can still enjoy seamless connectivity with our pay-as-you-go pricing of $2.00 per additional million session minutes and $0.15 per GB for traffic (always free under 1 million and 1GB each month).
As the world's leading provider of open-source IoT data infrastructure, we provide specialized technical proficiency and proven customer success in delivering MQTT messaging services. EMQX Cloud has established itself as a trusted and efficient choice for managing IoT device communications, allowing users from various industries and all sizes to effortlessly utilize MQTT cloud services. We're here to help you get on board and quickly build cloud-based, serverless architecture for your IoT business.
Read more about EMQ Cloud Serverless here.