EMQ Has Officially Joined the OPC Foundation to Promote MQTT Adoption in the Field of IIoT
Aug 16, 2023
---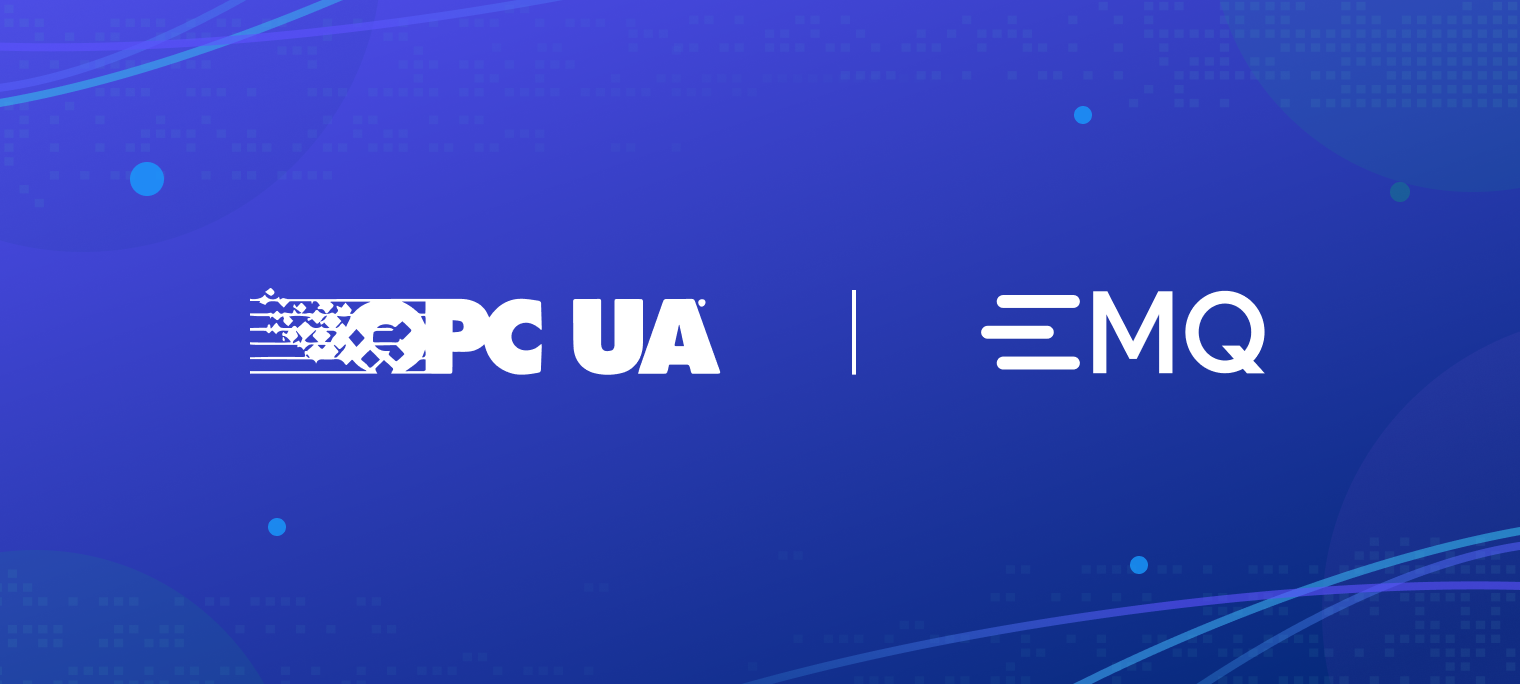 Morgan Hill, CA, August 3, 2023 – The Industrial Internet of Things (IIoT) already sits on the precipice of innovation for good reason: industrial manufacturing in various sub-industries continues to propel innovation, productivity and progress forward, so naturally technologies aiming to support it in its journey must likewise do the same. It's for that reason that EMQ Technologies has made it a priority by becoming a member of the prestigious Open Platform Communications (OPC) Foundation. EMQ hopes to foster collaboration and accelerate MQTT adoption for the betterment of the industry it supports.
But why MQTT?
For starters, the OPC Unified Architecture (UA) protocol is itself the centerpiece for protocols designed specifically for industry. The OPC UA standard already includes MQTT as the preferred transport protocol for building publish-subscribe communication networks that utilize the OPC UA data standard. Clearly, MQTT is already a driving force toward enhancing industrial connectivity and interoperability. Now, EMQ will add its expertise as the provider of the most popular open-source MQTT broker in the world to the community of vendors, end users, and developers that has existed around the OPC standard since 1996.
EMQ Technologies CEO Dylan Kennedy himself states –
"We are thrilled to join the OPC Foundation as part of a vibrant ecosystem shaping the future of IIoT. Our membership in the foundation reflects our commitment to driving innovation and standardization in the IIoT domain. By combining the strengths of MQTT and OPC UA, we aim to empower industries with secure, scalable, and interoperable IIoT solutions."
EMQ will contribute to working groups and other member collaborations within the OPC Foundation that help deliver end-to-end solutions that meet the stringent requirements of industrial applications.
About the OPC Foundation

The OPC Foundation has been promoting the development and adoption of the OPC information exchange standard since 1996. As an advocate and steward of these specifications, the OPC Foundation's mission is to help vendors, end users and software developers achieve interoperability of their manufacturing and automation resources. The OPC Foundation's mission is to provide the best specifications, technologies, processes and certification to ensure interoperability between different vendors and different platforms securely and reliably from embedded systems to the enterprise cloud. The Foundation supports over 920 members from around the world in industrial automation, IT, IoT, IIoT, M2M, Industry 4.0, building automation, machine tools, pharmaceuticals, petrochemical and smart energy in achieving this goal.