EMQ Hosts Expert Roundtable Session at 2023 Connected Vehicles USA Conference
May 6, 2023
---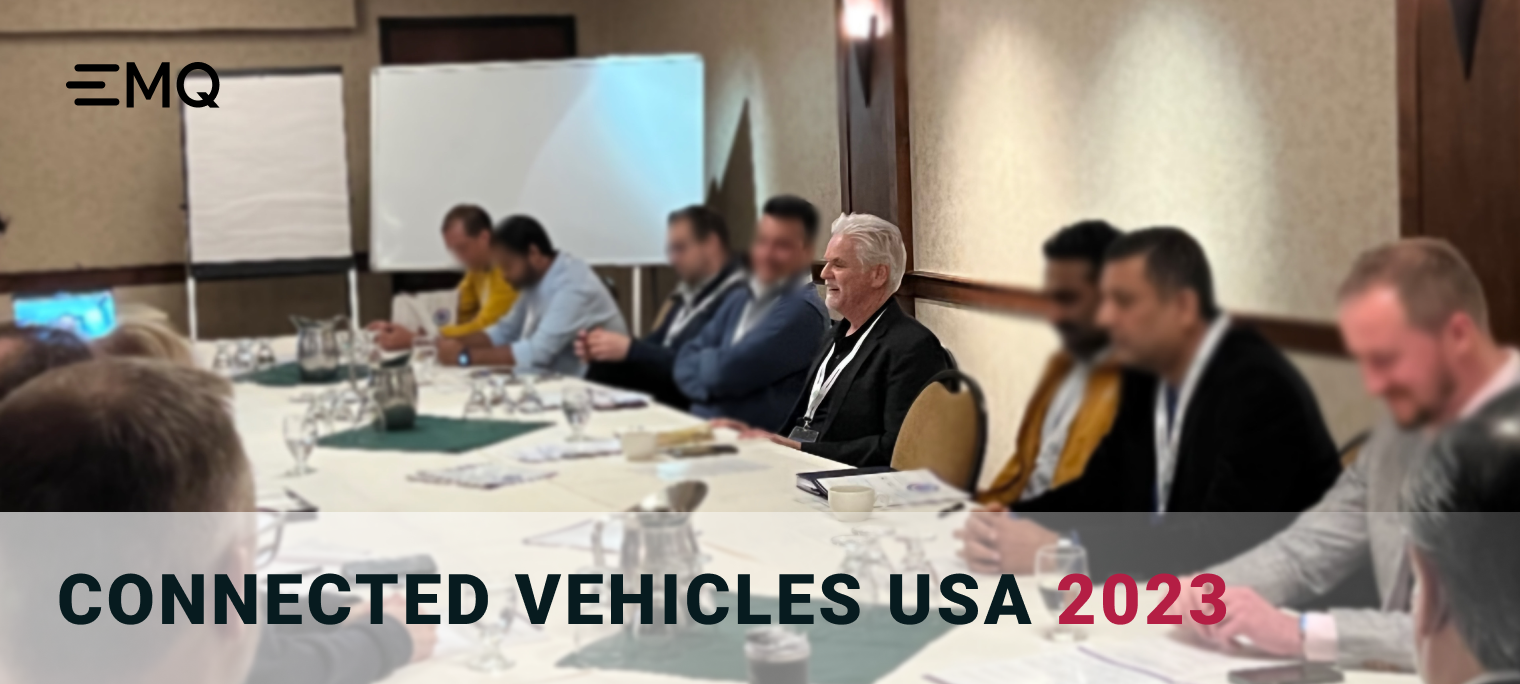 ANN ARBOR, MI — In partnership with the third annual Connected Vehicles USA Conference organizers Automotive IQ, EMQ Technologies hosted automotive OEM and supplier delegates in the conference's first VIP roundtable on performance challenges for connected vehicle services. Attendees at the roundtable represented long-established companies like Ford, Toyota, Navistar, and Harman, as well as newer entrants to the market like VIA Motors and Lordstown Motors. EMQ President and CEO Dylan Kennedy moderated the hour-long session.
The nineteen delegates engaged in an open discussion covering fundamental vehicle connectivity challenges and potential solutions. Discussion included topics such as in-vehicle data processing; the evolution of vehicle communication and data standards like VSS, DSRC, and C-V2X; regulation and control of data collection and distribution; services monetization opportunities; and the applicability of open-source software.
Standards development received particular attention from the group. Robert Gee, Manager of Portfolio Development, Product Management Connected Vehicle Solutions at Continental, commented, "I believe there could be value in encouraging the industry to adopt more standardized communications mechanisms for connected services, even if the message sets are proprietary. Like the CAN Bus, the common layers could allow for predictable processing loads, transaction timings, security, and error handling. As part of the build-up to that level of discussion, bringing the various stakeholders into the room to discuss their differing usage requirements as EMQ did at Connected Vehicles 2023 is certainly helpful."
EMQ Technologies is the leading provider of open-source IoT data infrastructure software and produces the world's most popular open-source MQTT broker, EMQX. EMQ's platform supports vehicle services, including telematics, geolocation, and app-based mobile vehicle controls, for world-class automakers such as General Motors, Volkswagen, Lucid Technologies, and Great Wall Motors. EMQ is also exploring the application of proposed additions to the MQTT standard, like MQTT over QUIC, with automotive R&D labs worldwide.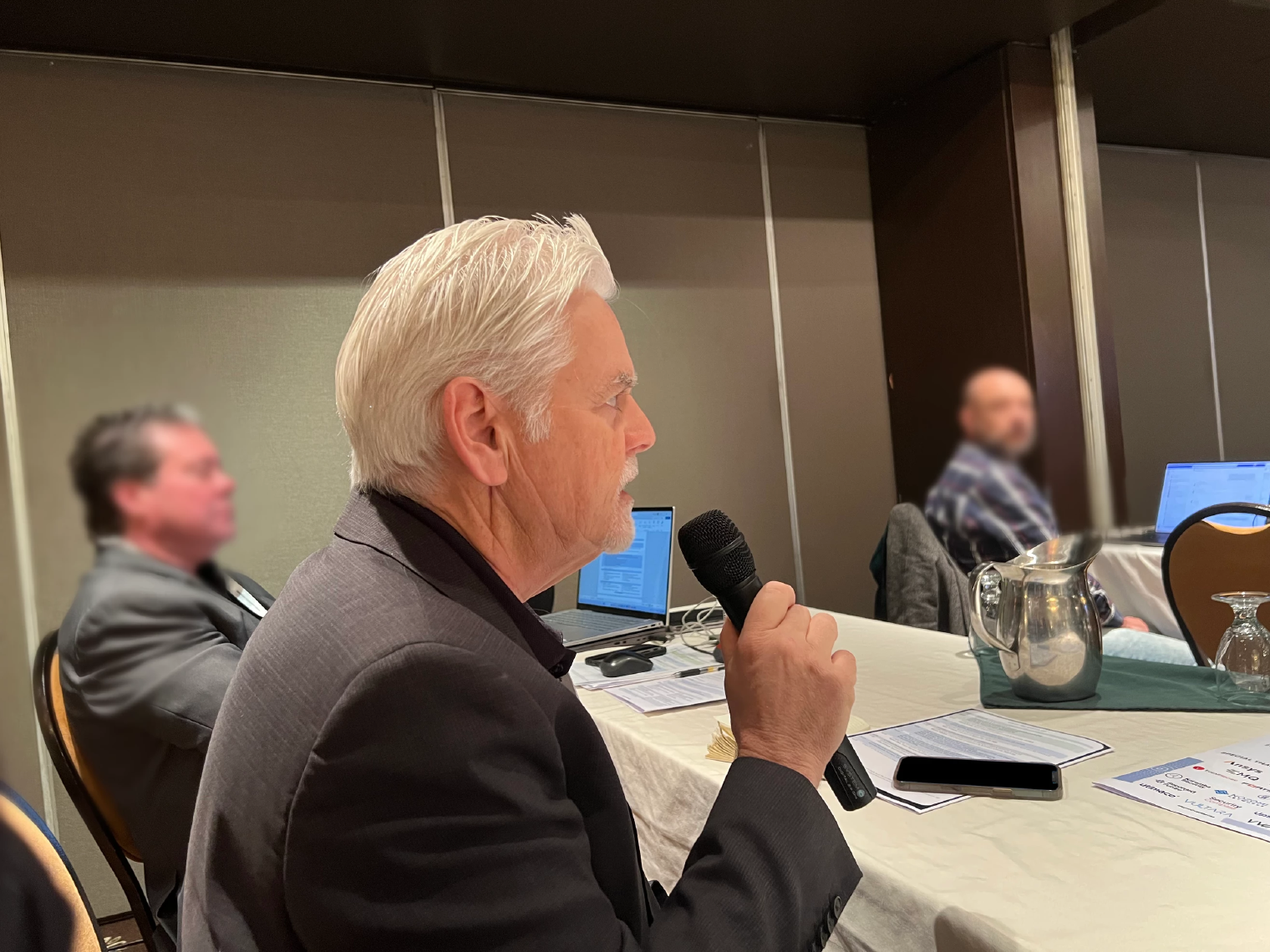 Dylan Kennedy, President of EMQ US, observed, "The discussion today confirmed that automakers are looking for services infrastructure that can support a diverse set of data consumers and a significant increase in data volumes. Interoperability, likely at multiple levels, is a must if they are going to satisfy these demands while ensuring privacy and quality of service for these different groups. As a standard for the Internet of Things, MQTT has earned the level of adoption it has precisely because of its ability to support scalable, interoperable communications at levels of throughput similar to what we discussed here."
Principal Engineer of Product Services at Toyota Motors North America Brian Vitale added, "I think we have only seen the tip of the iceberg when it comes to vehicle data and usage. "
Try EMQX Enterprise for Free
Connect any device, at any scale, anywhere.
Get Started →