EMQ's Presence Shines at Smart Automotive Manufacturing Event in Michigan
Nov 2, 2023
---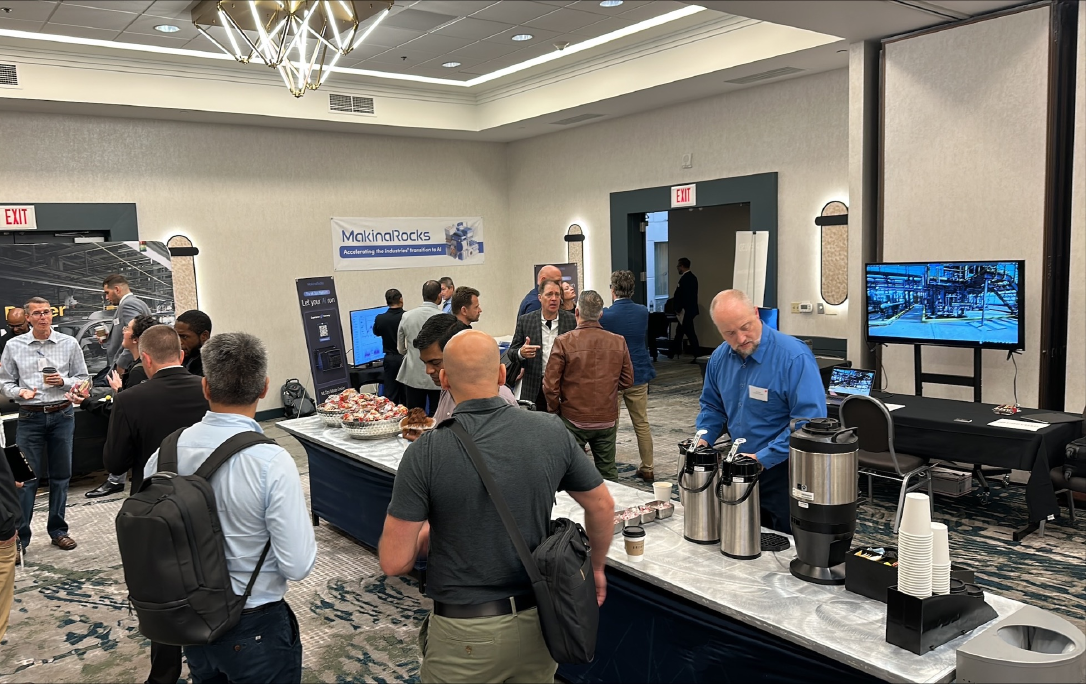 Morgan Hill, CA, October 27, 2023— EMQ's presence was felt at the Smart Manufacturing for Automotives event held in Romulus, Michigan, on 9/12/2023, learning about the pain points of an industry ripe change.
The event wasn't your everyday trade show buzzing with onlookers trying to garner as much information and contacts as possible.
Rather, on a much smaller scale, it was an in-depth look at what key thought leaders are exploring, with slightly more than 100 professionals touching on issues of maintenance, logistics, human error, accuracy, and rising cost, just to name a few. A true benefit offered at such a scale where all participants can contribute in ways that are impactful, insightful, and innovative – it all involved not simply knowing what the problems were, but presenting the solutions for all to hear.
EMQ's own Ernest Russell, Technical Content Marketing Manager, presented both keynote and roundtable sessions on what has been making the automotive industry tick during turbulent times – and more importantly, how EMQ could help.
The main display room, featuring vendors, such as EMQ Technologies, Inc., MakinaRocks, and Runway
The atmosphere was collaborative. Specialists and professionals from all over Michigan had the opportunity to learn from others in the industry, and from tech leaders on what they can provide to propel the industry to the next level.
Such solutions included:
Digital twin technology

Artificial intelligence

Developer operations

Machine learning

Process mapping
And, of course, EMQ was on deck to demonstrate the value of IoT as a key enabler behind many other innovations.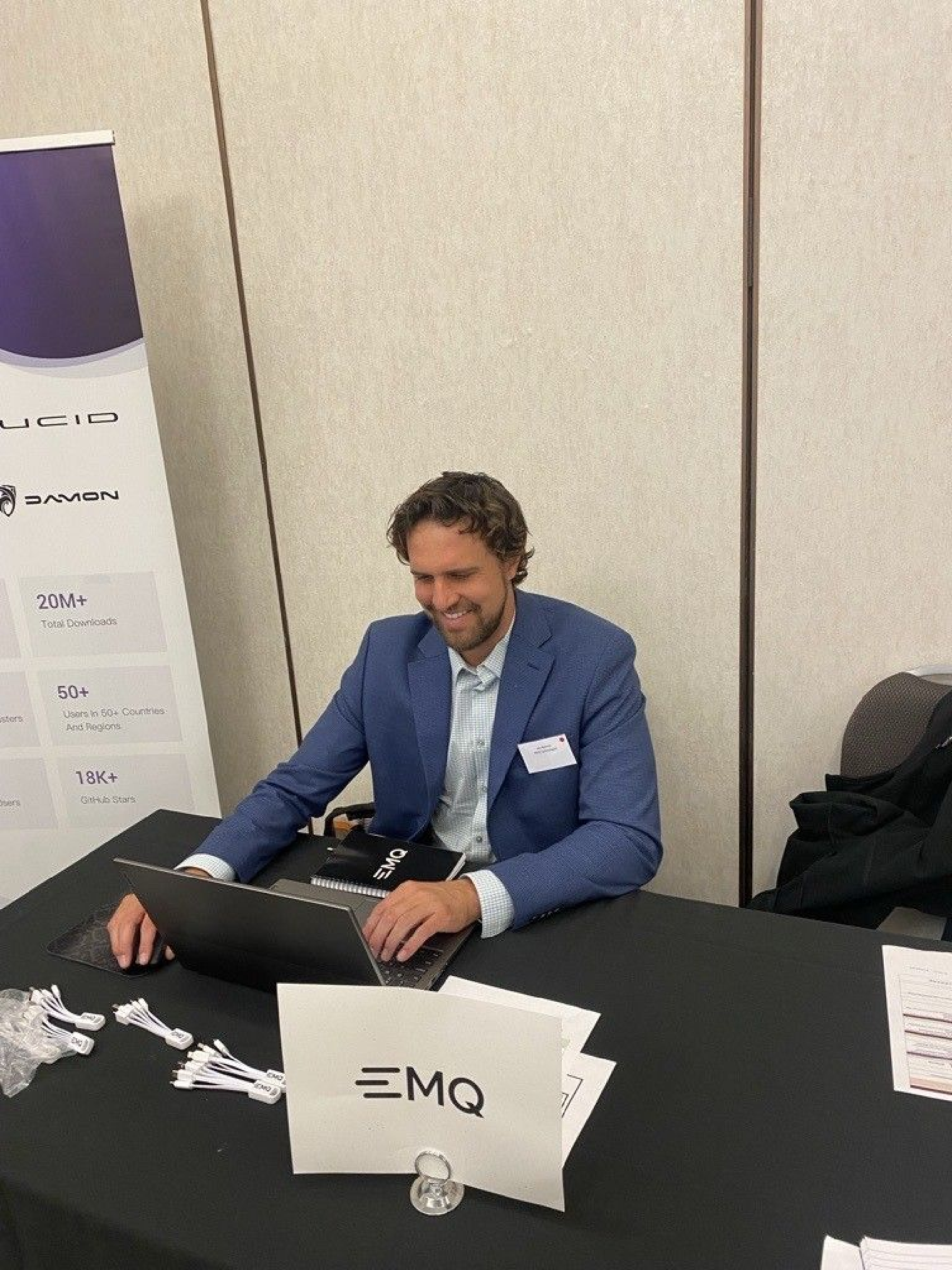 EMQ Account Executive Jon Barnett at EMQ's booth
EMQ CEO Dylan Kennedy stated:
"Big or small, it's not enough to simply be present in any industry. We have to be involved. These are factories fighting to innovate and become something even better than the day before, and what they need is an idea that will push auto manufacturing beyond what the wrench can do. It'll take something groundbreaking. And that's what EMQ is for this industry."