EMQX's Remarkable Debut at Japan IT Week Autumn 2023
Nov 2, 2023
---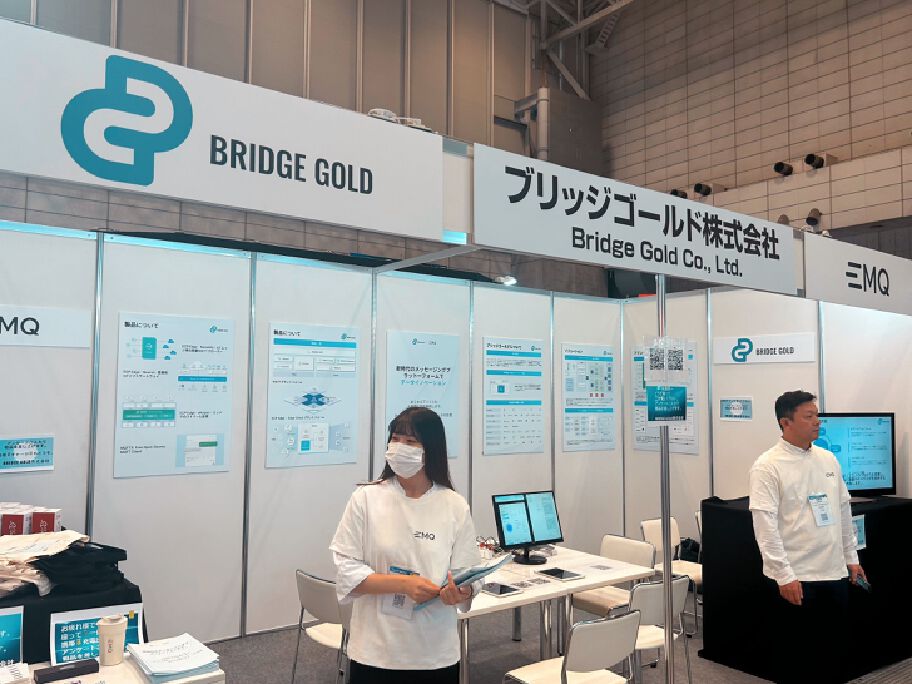 Chiba, Japan, Oct. 25, 2023 - EMQ proudly participated in the prestigious 2023 Japan IT Week Autumn from October 25 to 27.
The event featured 11 specialized exhibitions, with a spotlight on the IoT Solutions Expo, focusing on remote monitoring and predictive maintenance. EMQ engaged professionals from diverse industries, reaffirming its commitment to pioneering MQTT messaging for IoT.
EMQ's booth included a comprehensive product lineup. Notable highlights included the high-performance EMQX Enterprise; fully-managed MQTT services through EMQX Cloud; as well as the efficient edge computing solution, eKuiper; and Neuron, a lightweight connectivity server for Industrial IoT. Complementing these, NanoMQ, a lightweight MQTT broker for IoT edge scenarios, joined the ranks. This comprehensive suite addressed the intricate challenges of diverse IoT device connectivity.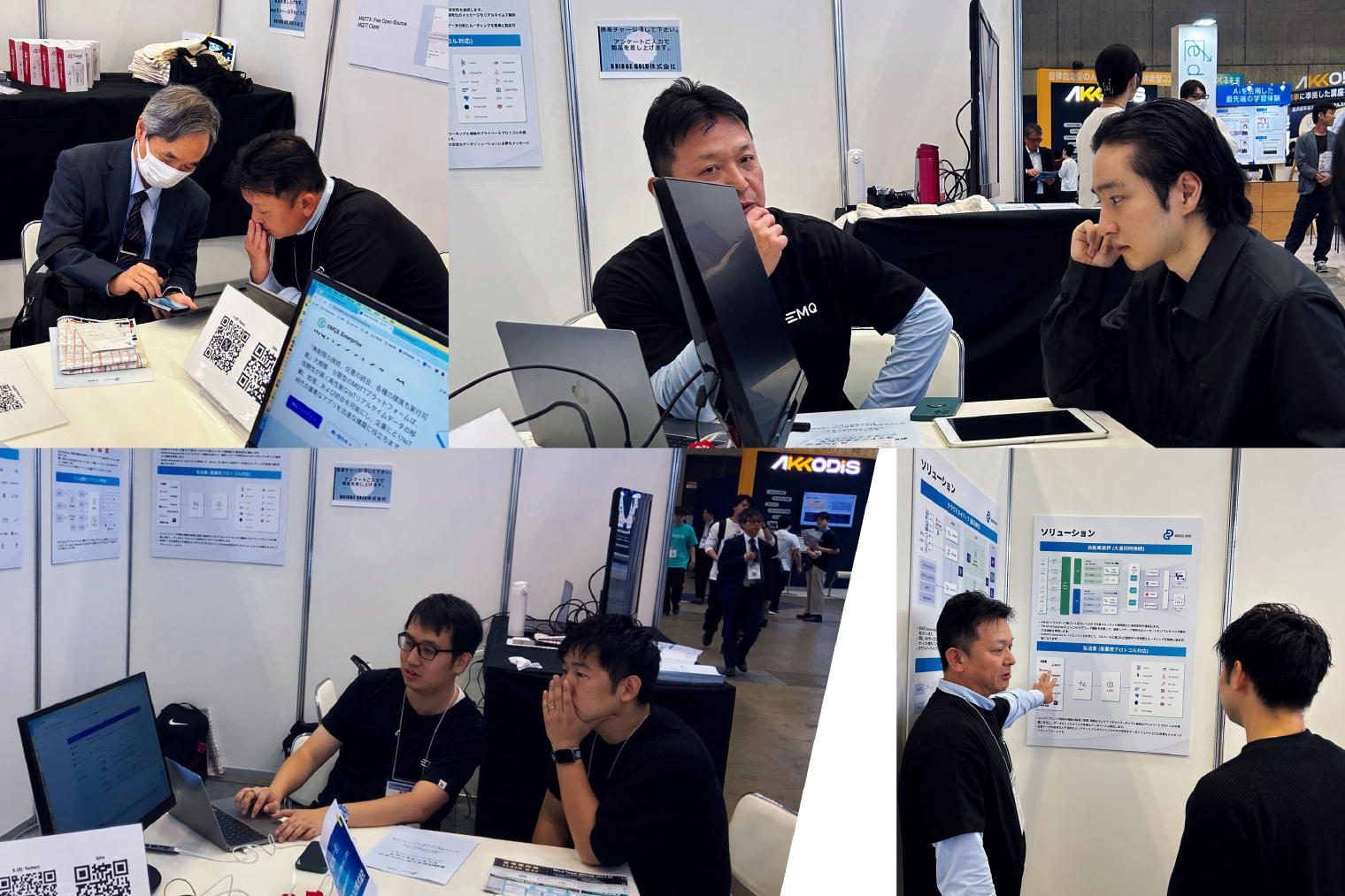 EMQ Sales Yuya communicates with customers about IIoT solutions. Solutions Architect Sun demonstrates the latest product features for the customer.
EMQ experts provided insightful demonstrations across various domains, encompassing connected car technologies, Software-Defined Vehicles (SDV), Industrial IoT (IIoT), and communication fields. The booth drew industry professionals, particularly solution integrators, specializing in smart cities, intelligent buildings, edge vision AI, and industrial IoT, all eager to explore the capabilities and applications of EMQ's offerings.
There was significant interest in Neuron's device protocol parsing capabilities, particularly in parsing protocols like OPC-UA and Keyence.
The CEO of a leading technology firm praised the successful implementation of EMQX in edge AI applications for automated turnstiles and expressed a strong desire to integrate EMQX into the company's comprehensive AIoT solutions in the near future. Such feedback underscores the substantial influence of EMQ in propelling innovation and delivering value within the IoT landscape.
Japan IT Week Autumn marked a milestone in EMQX's introduction to the Japanese market. The resoundingly positive reception and active engagement with industry leaders underscore the indispensable role EMQX plays in the IoT domain. EMQ remains steadfast in its commitment to drive innovation and broaden its footprint in the Japanese market.