A Sneak Peek at LF Edge eKuiper New Logo Identity
Nov 30, 2022
---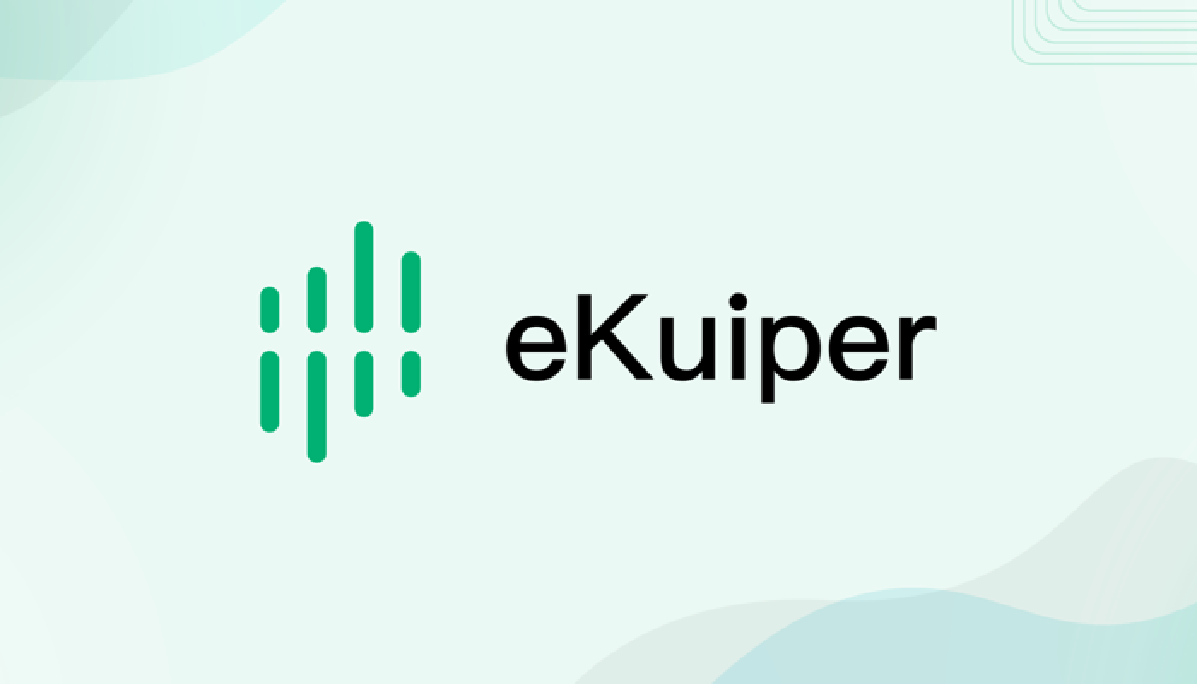 We are pleased to announce the launch of our new LF Edge eKuiper logo as part of the ongoing evolution of our product portfolio. The fresh new look is meant to highlight eKuiper's powerful capability towards high-performance, real-time processing of streaming data. It better captures our vision to position it as a lightweight IoT data analytics and stream processing engine for all kinds of resource-constrained edge devices. The dynamic, upward-flowing lines of the new logo reflect EMQX's edge-cloud collaboration capability, just like the seamless integration of eKuiper with EMQX in the cloud.
With the proliferation of IoT applications, we see strong demand for efficient processing of low latency streaming data generated close to the edge of the IoT network. eKuiper includes a powerful rules engine based on our low-code Source-SQL-Sink model, achieving high throughput and ultra-low latency while processing large volumes of streaming data at the edge. Since it officially became available in open source in 2019, eKuiper has been seamlessly integrated with well-known edge computing frameworks such as EdgeX Foundry and KubeEdge, providing an end-to-end solution from messaging to analytics. Last year, eKuiper was donated to LF Edge Foundation. We're proud to join forces with other edge industry leaders in helping to advance innovation in the edge computing ecosystem.
Over the past years, EMQ has grown and evolved rapidly, so does our technology. We are not the startup we were 5 years ago, but a global team spanning 3 continents and 50 countries and regions. Our depth of expertise in IoT data infrastructure has made us a globally recognized leader and trusted technical partner to world-leading organizations. The old logo of eKuiper did an excellent job for years, but now it is time to move on. We hope you'll find that the new logo better conveys our values and promises in a modern and precise way.
Design Philosophy & Core Value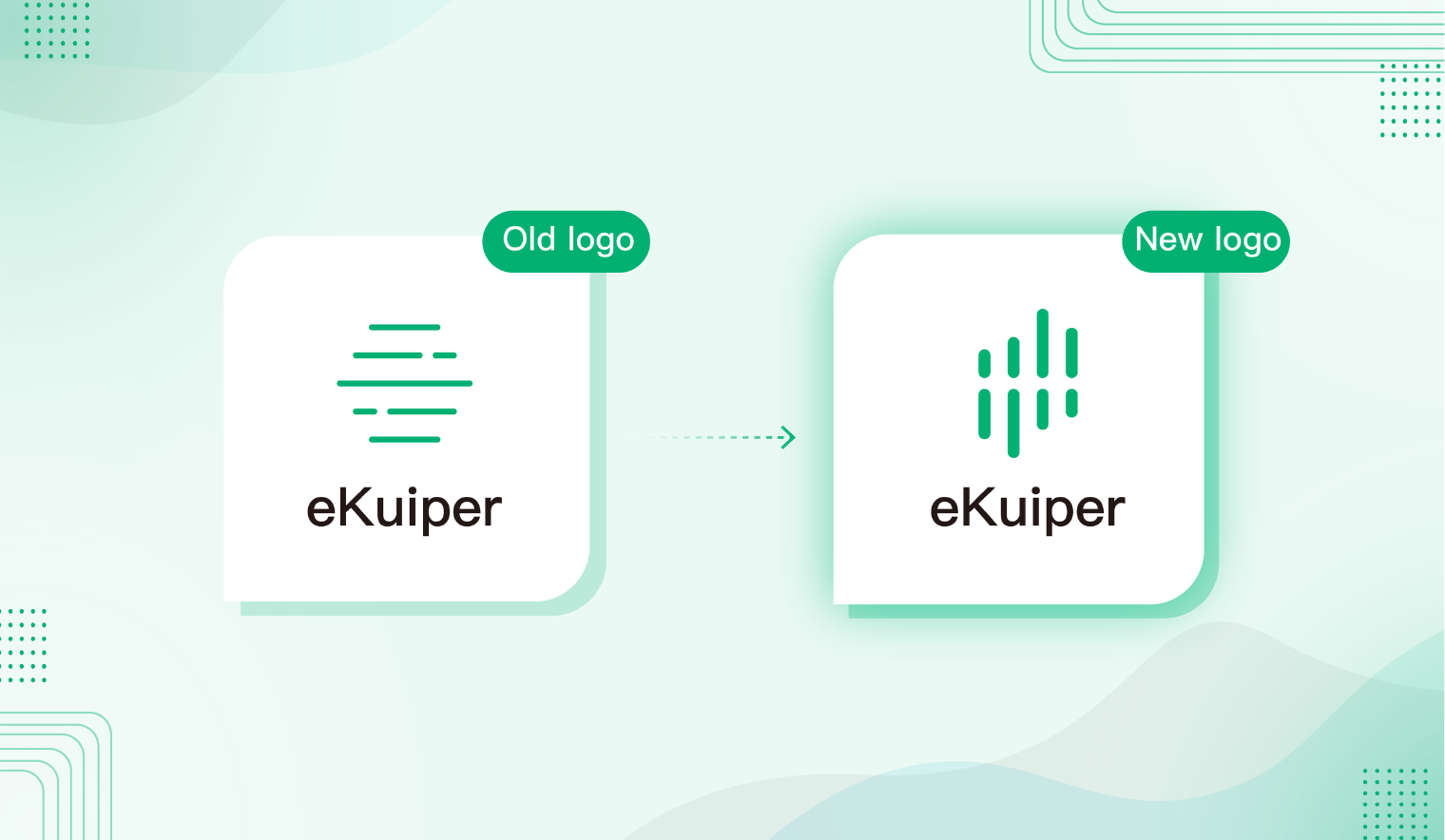 eKuiper old logo vs new logo
Dynamic and futuristic
Since our founding in 2017, we've more or less stuck with cosmic and futuristic elements on our products, representing we're on the path of constantly exploring and agile developing. Our visual identity aims to better match how EMQ is approaching our vision of serving the future of human society through world-class open source software.
The Kuiper belt is a ring-shaped disk outside the solar system, which contains a lot of small objects. Inspired by this, the eKuiper logo is also composed of many short line segments. We've altered the direction of lines to keep them in a dynamic upward-flowing state, representing the ability to move IoT data from the edge to the cloud in real time.
Simple yet powerful
The new eKuiper logo keeps our brand color: green. We believe the priority of product visual design is that they follow a coherent set of design philosophies that govern product portfolio style and function, creating a unique "EMQ" visual language that boosts our brand recognition.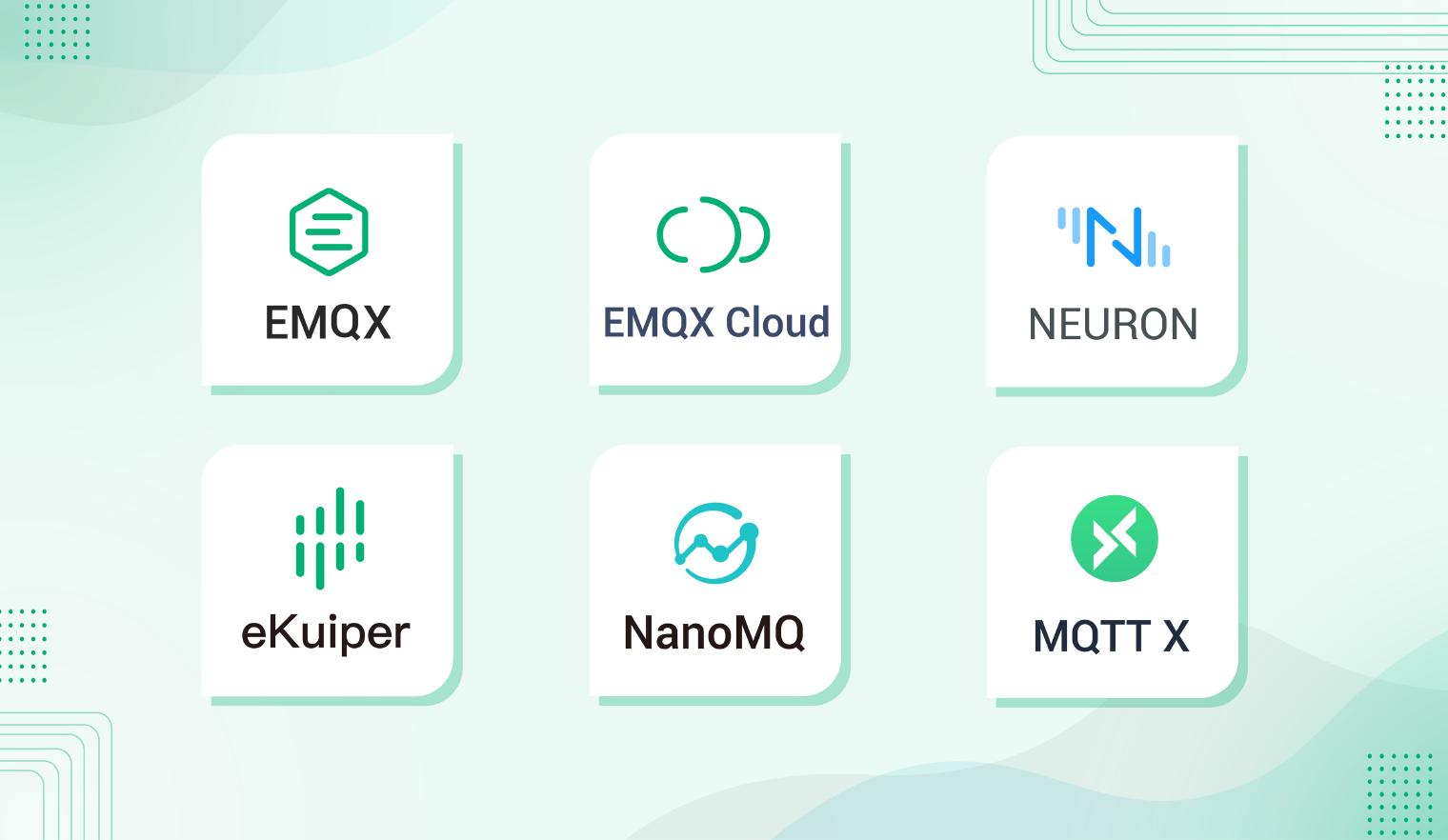 MQTT products developed by EMQ
The green color also reflects eKuiper's lightweight features, coinciding with its position as an IoT edge stream processing engine and our promise to better serve our users with sustainable, modern, innovative technology in the IoT era.
We decided to go for thicker lines as the sole composition element to evoke a sense of power and strength while keeping a simple look. Multi-segment lines also represent eKuiper's powerful capability for high-throughput data processing.
As you may know, eKuiper can be easily deployed to thousands of edge nodes and integrate your IoT data everywhere, just like its intuitive, straightforward image reflects. For instance, its integration with EMQX can achieve data collection, vehicle AI and vehicle rules engine. Integration with KubeEdge enables the containerized deployment of the eKuiper instance and achieves low latency calculation.
Future-Ready Innovation & Change
At EMQ, we fully commit to delivering best-in-class IoT data solutions and services to each of you, our clients, partners, and users. Since its inception, EMQ has been developing future-proof IoT data infrastructure to deliver innovative and reliable IoT connectivity solutions, within a wide range of applications and industries.
So far, we've connected over 100M IoT devices around the globe. Our edge-to-cloud IoT data solutions are trusted by hundreds of customers spanning industries demanding the most stringent quality and reliability requirements, including Industrial IoT, connected vehicles, oil & gas, power generation, and smart cities.
Over the next few months as you start to see eKuiper's new look, rest assured that your experience with us will stay the same. We hope you like this new look and feel for eKuiper!