Continuous optimization of EMQX 5.0: The throughput performance of ExProto improves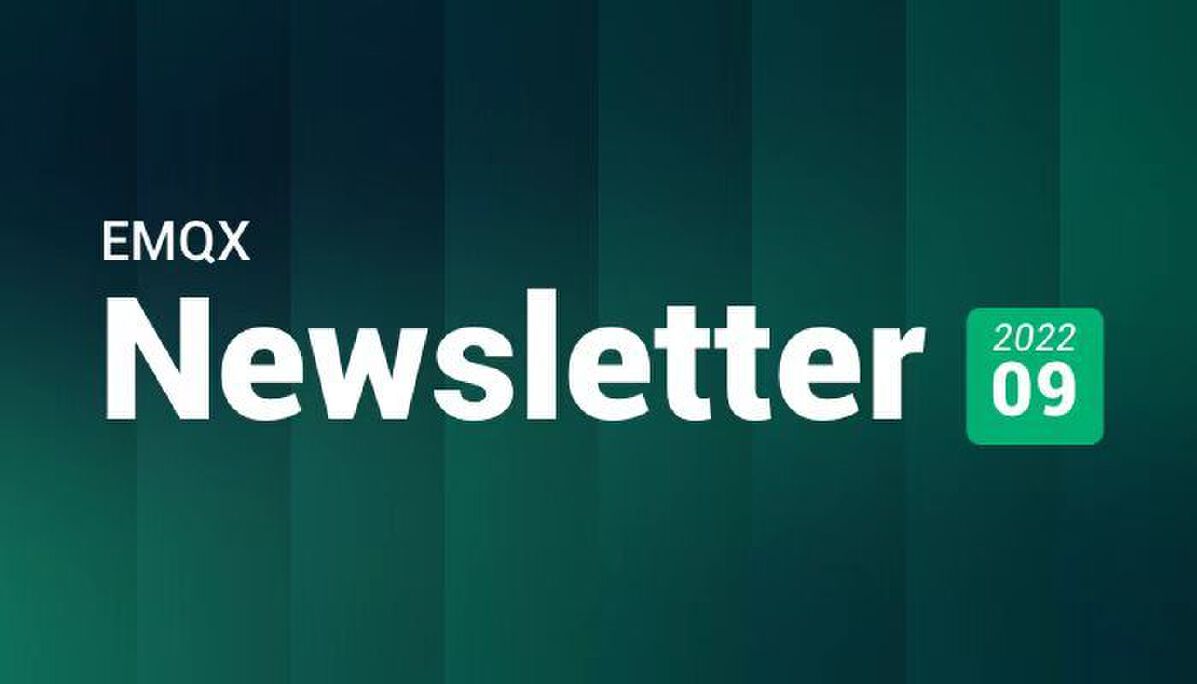 EMQX 5.0 updated steadily this month, with the latest version reaching 5.0.8. While fixing already-known bugs, we also focused on enhancing performance and improving functional experience. The latest maintenance versions of EMQX Enterprise 4.3 & 4.4 have been released to fix many already-known problems and further improve stability.
In terms of cloud services, EMQX Cloud has added a professional deployment version of 1,000 connections to facilitate more users to enjoy the advanced features of the professional version.
EMQX
EMQX 5.0 is being optimized continuously
In the two versions released this month, we have improved the distribution method of shared subscription messages between nodes, changing from RPC using Erlang distribution to independent RPC implementation, which will effectively reduce the execution pressure of Mnesia cluster transactions when the shared subscription load is high. We have added support for batch operations for sending traffic from ExProto to gRPC Server, which has improved throughput performance to a certain extent. In addition, we have improved the experience of using TLS by simplifying the configuration of TLS cipher suite and unifying the configuration method of TLS on the Dashboard.
For more descriptions of function changes and problem fixes, see: https://github.com/emqx/emqx/releases .
4.3 & 4.4 Maintenance version upgrade
At present, the latest stable versions of EMQX and EMQX Enterprise have reached EMQX 4.3.20&4.4.9 and EMQX Enterprise 4.3.15&4.4.9 respectively. This is a regular upgrade, focusing on fixing various problems. For the complete list of problems to be fixed, see: https://www.emqx.com/en/changelogs/enterprise/4.4.9.
Publishing of product interpretation series articles comes to an end
To help users better understand the technical details and product value of EMQX 5.0, EMQX team has successively published a series of product interpretation articles since the product release.
So far, the publishing of EMQX 5.0 product interpretation series articles has temporarily come to an end.
EMQX Cloud
Professional Plan launched new specification of 1,000 connections
For users who need advanced features of the professional plan but don't have many connected devices, we have launched the 1,000 connection specification. Meanwhile, the 1,000 limit of TPS lowers the threshold for users to use the professional plan of EMQX Cloud. In addition, the trial specification provided by the professional plan has changed from 5,000 connections to 1,000 connections. The price of 1,000 connections for professional plan deployment is $0.36/hour.
Optimization of hourly bill display
Now you can view the bills settled for each type of service in "Billing"- "Overview"-"Charges by Service", and easily query the service fees and charges generated by traffic.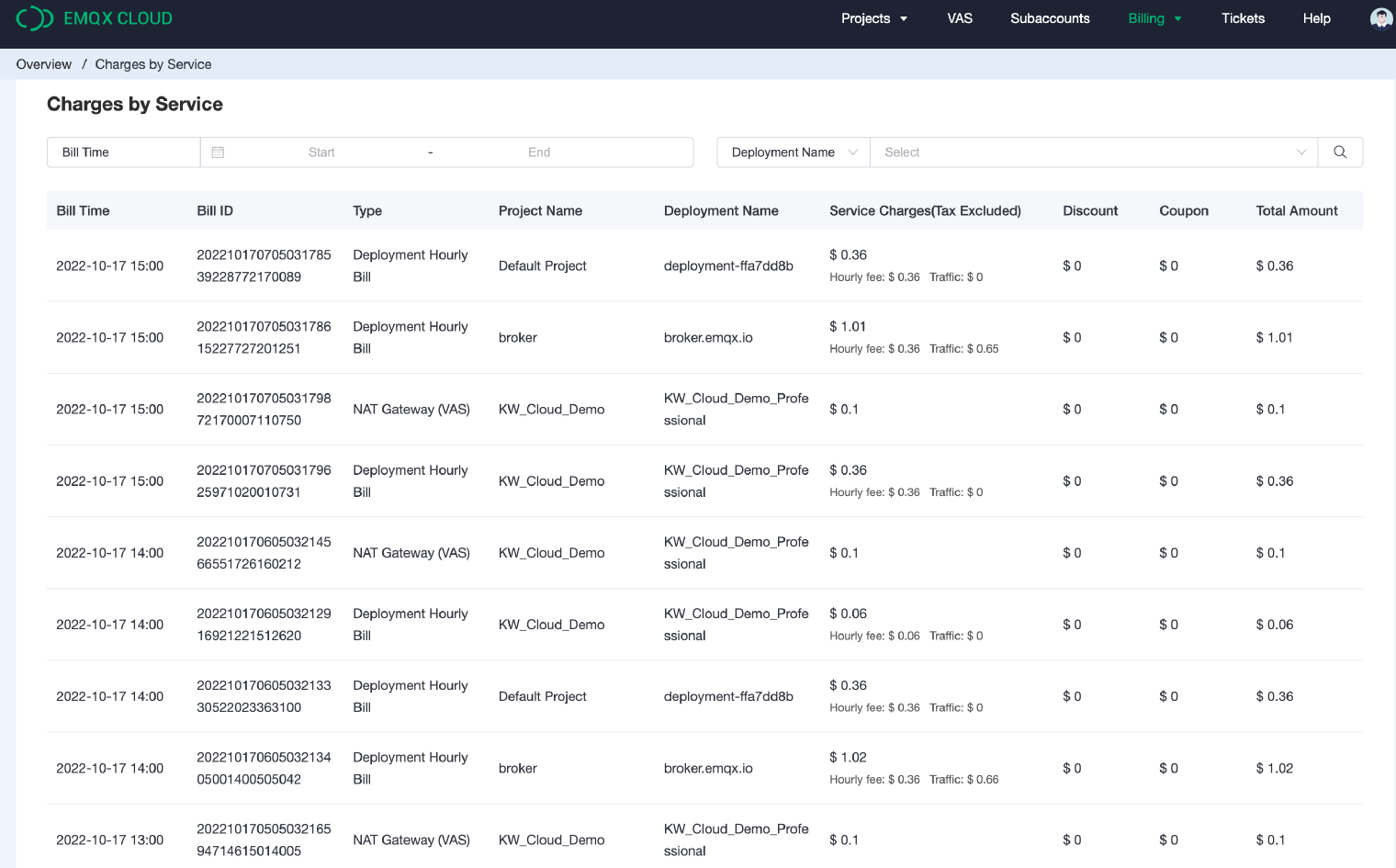 EMQX Kubernetes Operator
Pre-research of advanced operation and maintenance features
We did some pre-research work on some advanced operation and maintenance features of EMQX in the production environment this month and now have a basic plan, including:
Hot update and patch in Kubernetes
Reduce terminal reconnection and enable controllable migration during the upgrade
Scalability in Kubernetes
Bug fixes
Solve the problem of loaded_plugins erofs error
Solve the bug where the update field triggers Webhook update verification interception and lead to update failure in v2.0
Solve the bug of status judgment in EMQX 5.0 upgrading
Solve the bug that may cause split-brain in v1.1